We help community members experience financial freedom - once and for all.
About Growing Oaks
Growing Oaks is a two-part solution to the challenge of generational poverty and predatory lending.
Growing Oaks Association provides educational resources, support, and financial mentoring to help people adopt positive money mindsets and break the cycle of poverty for generations to come. Our sister organization, Growing Oaks Federal Credit Union, offers the banking services that members need so their money can move them forward in life. Together, Growing Oaks provides a full circle of support to help members improve their lives and create a brighter financial future.
Educational Programs & Resources
Growing Oaks Association works in partnership with our credit union, local employers and organizations to offer our proprietary 12-week financial stewardship program, Elevation Station, for members of the community and individual organizations.
Businesses and organizations can offer Elevation Station classes to their employees and members as a benefit that will help them build confidence, experience financial empowerment, and reach their full potential.

Contact us to learn about our program offerings and different levels of sponsorship opportunities for Elevation Station classes.
You can be a bridge of hope for all people - regardless of their financial situation.
Donnie Beller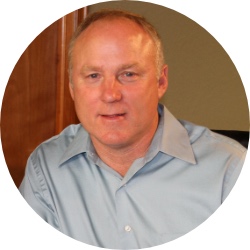 Ronnie Beller
Fred Greening
Michelle Reynolds
Ingrid Lewis
Pamela Greening
Michael McPherson
At Growing Oaks, we'd be honored to pray for you or simply answer any questions you may have.
Inquire About Partnering with Growing Oaks Association
To learn more about how to sponsor financial classes and programs for members of your organization or community, contact us at the form below!
Prayer
We'd love your permission to pray for you! Include your specific prayer request below and our team will intercede for you. To submit your prayer anonymously, please leave the contact information fields blank.